Design Better Customer Experiences
Customer experience is everything. Our FREE mobile / web app is perfect for helping you design the paths your customers most frequently take. Use the JourneyFlow drag and drop environment to create optimized customer journeys quickly and share with your team.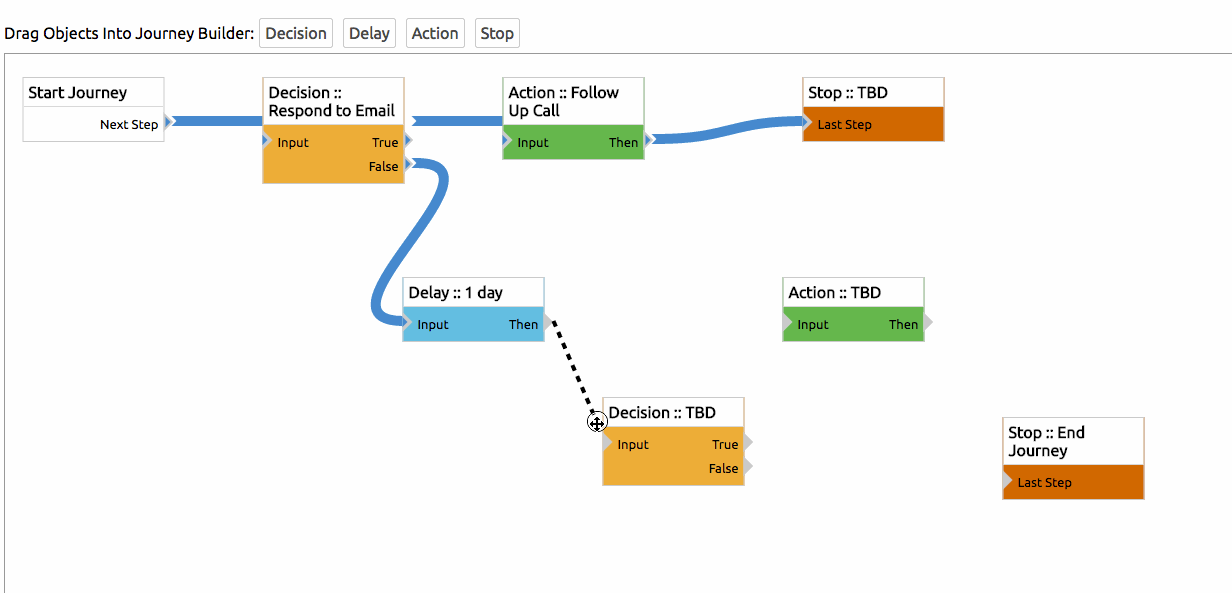 Get to know GreenRope
Want to incorporate real automation for the road maps you've created in JourneyFlow? Enter GreenRope. GreenRope is the premiere CRM and Marketing Automation solution tailored for small to medium-sized businesses. Having all of your departments under one roof utilizing the same data increases productivity, collaboration, and above all, sanity. Get to know our feature suites below to see exactly how much all of your departments could flourish with the proper tools.
Find everything you need to know about your leads and clients all in one place, your CRM. Use GreenRope's Sales Suite to organize your leads, obtain valuable information about them and easily track, schedule, and report your interactions with each contact. With GreenRope, nothing slips through the cracks so you can prioritize leads and drive more sales.
Imagine if all of your marketing tools were under one roof. GreenRope's Marketing Suite provides you with an all-in-one solution designed to help you manage all of your marketing efforts. Marketing Suite helps you generate more leads, optimize your marketing campaigns, and drive conversions. Maximize your effectiveness, minimize your workload.
Operations is better when seamlessly integrated with your sales and marketing efforts. From customer support to data analysis, project management and more, the GreenRope Operations Suite ties it all together so you can deliver a better customer experience.

Updates | Contact | iTunes Download | Play Store Download
+1-442-333-7577 | [email protected] | 249 South Highway 101, Suite 525, Solana Beach, CA, 92075, United States
Copyright © 2008-2019 GreenRope.